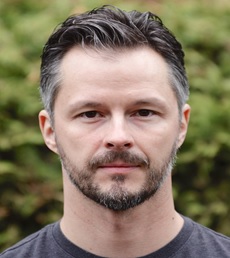 There are few better ways to challenge yourself than by shooting for the stars. Mark Hauser, born in Michigan but raised in a Canadian-American household, quickly found himself following his dreams straight into the recording booth. A revered voice actor and on-screen talent, Mark Hauser has appeared in hundreds of voice-over roles throughout his life.
Now comfortably ensconced within the industry, Hauser has taken the time to share some of the key insights that have led to much of his success. Let's dive into these insights so as to better understand Mark Hauser while learning about the acting industry along the way.
Starting With a Passion
Without passion, finding success in any difficult field will be hard, to say the least. Mark Hauser was raised in a household that revered entertainment and he was quick to fall in love with the preeminent storytellers of his time. It didn't take long for Hauser to understand that this was the future he had dreamed for himself.
Hauser says of his early inspiration to pursue a career in acting, "I have always been intrigued by how actors can take the audience on a journey into a different world."
Exploring different worlds is the norm for Hauser thanks to his character Kodai Tatta in Alice in Borderland as well as Gary in the hit Netflix animation Sahara. Hauser went on to explain how audiences can bring a character to life, becoming part of the story along the way.
Hauser added in an interview, "I have always wanted to literally play a role in that process."
Passion and a keen hunger for work within the voiceover field has helped Hauser stay busy in an arena that can often end up feeling stagnant. Hauser often turns to a famous quote by Henry Ford, "Whether you think you can or you think you can't, you're right!"
Hauser added, "Your success or failure depends on your attitude."
Day in the Life of Mark Hauser
Entranced by the art of creation, Hauser is typically absorbed in some form of creative endeavor during his time away from the set. While he is at home, Hauser focuses on reading and researching the roles that he hopes to acquire in the future. Hauser says, "If I'm between projects, I'm performing extensive research into my upcoming roles. I want to really learn the character's background, their motivations, and their strengths and weaknesses."
During this process, Hauser likes to visualize an idealized version of the character so that he can find the way that they walk, talk, dress, and behave. By doing this, Hauser sets himself up for success during the actual time of recording. Hauser says, "I want my personality to blend into the background so the audience can see that character come to life."
When he's not absorbed in scripts or working on character profiles, Hauser likes to hide beneath a pile of books. Hauser says, "I'm excited to see that, across the board, more people have begun reading printed books again. Young adult and adult fiction books have recently seen double-digit gains."